CyberPanel is a new, open source web hosting control panel for OpenLiteSpeed web server. With CyberPanel you can easy add new domains/vhosts, and manage SSL for them. Additionally the lscache module is activated by default, that way the users can use it to cache their pages.
CyberPanel also has a one-click installer for WordPress and Joomla. The WordPress installer also enables the LiteSpeed Cache plugin for WordPress, and you are ready to go.
Key Features
Multiple PHP versions
Mail Server
DNS Server
Auto SSL
Backup
PHP Manager
CyberPanel also has a dedicated PHP Manager. As a result, you can install/un-install PHP extensions, or configure settings for any PHP version.
Security
1. Firewall
There is a built-in firewall to open/close ports based on IPs and protocol.
2. SSH Hardening
With SSH hardening you can enable/disable root access, change SSH port and add SSH keys.
3. ModSecurity
CyberPanel allows you to install OpenLiteSpeed's ModSecurity module with one click. Additionally, you can enable or disable OWASP and Comodo Rules for ModSecurity.
Modern Design
CyberPanel has new, modern design.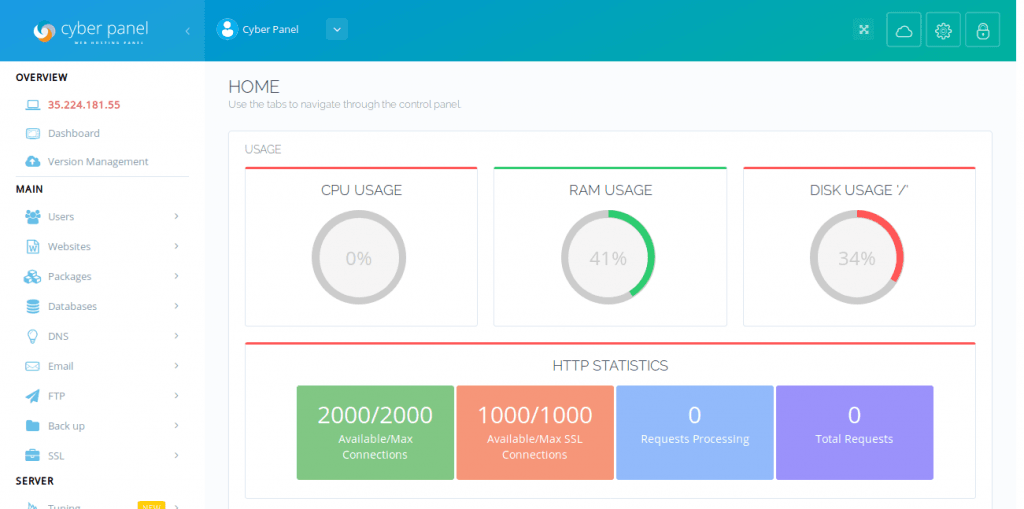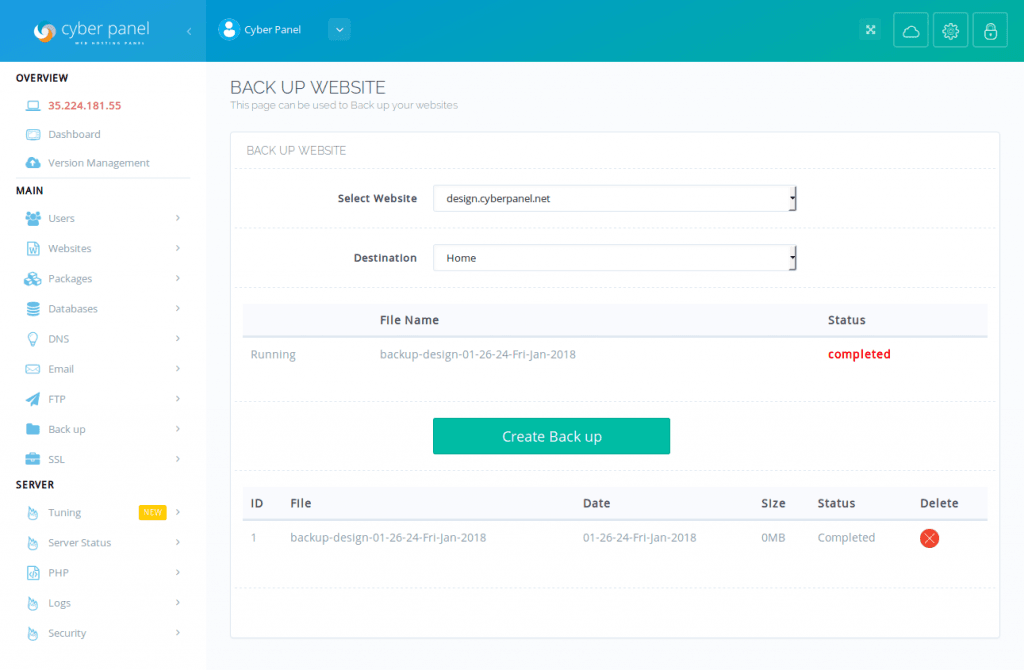 You can find more information on the official CyberPanel website.