OpenLiteSpeed combines speed, security, scalability, optimization and simplicity in one friendly open-source package.
Download OpenLiteSpeed today, and see what it can do for your sites!
Event-Driven Architecture
Event driven processes, less overhead, and enormous scalability. Keep your existing hardware.
Understands Apache Rewrite Rules
OpenLiteSpeed is mod_rewrite compatible, with no new syntax to learn. Continue to use your existing rewrite rules.
Friendly Admin Interfaces
OLS comes with a built-in WebAdmin GUI. Control panel support is available with CyberPanel.
Built for Speed and Security
Features Anti-DDoS connection and bandwidth throttling, ModSecurity v3 integration, and more.
Built-in full-page cache module is highly-customizable and efficient for an exceptional user experience.
Export data from LiteSpeed servers for use with Prometheus, Grafana, and similar analytics apps.
PHP LiteSpeed SAPI
Native SAPI for PHP allows external applications written in PHP to run up to 50% faster.
One-Click Installation
Install OpenLiteSpeed, MariaDB and WordPress on various operating systems with just one click.
WordPress Acceleration
Experience a measurable performance boost with OpenLiteSpeed and LSCache for WordPress.
See the maximized WordPress performance you can get from your current hardware, just by switching to OpenLiteSpeed!
We compare OpenLiteSpeed against other web servers in a series of benchmarks designed to measure server response time, communication time with PHP, WordPress acceleration, and more.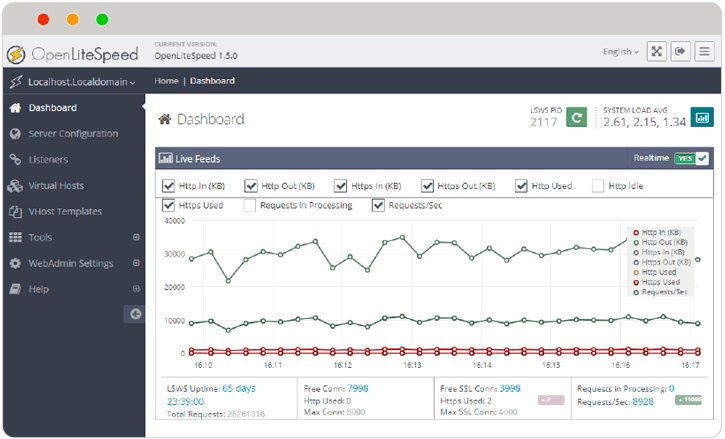 OpenLiteSpeed, the Open Source edition of LiteSpeed Web Server Enterprise, is free to download, use, distribute, and modify under GPLv3. (To use OpenLiteSpeed in a proprietary product, contact us about obtaining an OEM license.
OpenLiteSpeed represents our commitment to support the Open Source community. The same team responsible for LiteSpeed Enterprise maintains and develops OpenLiteSpeed, and both servers are held to the same high-quality coding standard.
Whether you use our one-click options, or take advantage of CyberPanel support, installation of OpenLiteSpeed is easy.
Launch an Existing Cloud Image
We've prebuilt a collection of images for popular cloud platforms, allowing you to easily launch an instance in three minutes or less!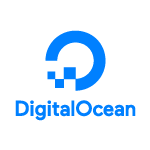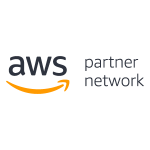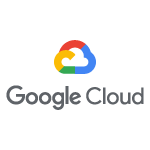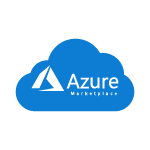 Compatible Control Panels
OpenLiteSpeed is compatible with some of the most popular control panels, check it out!
Trustpilot Testimonials
The web is still full of poorly engineered and optimised business websites, which is great news for anyone who knows what they are doing and why they are doing it. Like many small agencies, my reputation depends on the success of my business clients' websites – when they're successful, I am too. While there is plenty of nuance, the bottom line is this – speed = money, bookings, sales, and awareness.
I've tried every optimisation tool and technique under the sun (e.g. WP Rocket, ShortPixel, WPMU, etc) – but at the end of the day, I also need to be profitable, so my solutions need to be easily implemented, highly-effective, well-supported, and affordable. Since I started managing my own server farms, those things are important more than ever – and that's what I got with LiteSpeed. It's now a staple dev tool for speed and optimisation efforts – because it works. Yesterday's site came up 100% for both mobile and desktop on Google PageSpeed, that's no small potatoes. It was this site that I was working on all day yesterday when I ran into some difficulty with one issue. After a 14 hour day, I had all but given up on the idea of sorting before tomorrow when I sent out my SOS to LiteSpeed for input. I never counted on a reply so bloody quickly – less than 1 hour (after hours too), with a simple solution (of course), so I came back to implement it – that's when I got my Google PageSpeed results – what a result!? Great timing, Jackson – a big thank you for that and the reason for my review today.
The bottom line: LiteSpeed isn't a pretty face, but it does a bloody good job, and comes with all the bells and whistles a website needs to be successful online. I highly recommend them, obviously. And if you get stuck, don't forget – ask for Jackon, he's your man 😉
I use litespeed cache free version on my site… with real good speed enhancements
I had a technical issue causing text sixes on mobile and tablet views to vary.
I reached out to them and within the hour they solved it.
Pretty impressive…. Was expecting days
In today's world where new technologies spring up like mushrooms after the rain, it is very difficult to stay on top. One of the essentials of large IT companies is their technical support. In my 25+ years in the IT business, I've been in some sort of contact with technical support staff almost every day. I have no words to describe the pleasant response I encountered with the support of LiteSpeed ​​Technologies, and not only that, but great knowledge can be seen and felt in every sentence. And I also have to add that agility is in development where fixes are incorporated in a very short time frame (read same day) and become official as a final product. And you also submit the same in cooperation with other companies that use their products and services.
The essence of all of the above comes from a great expert who adorns such a serious company and I would be remiss if I did not mention his name, which is Eric. I hope that Eric will be an example to other companies of how to run their business, and what kind of people should be employed in such places. Many thanks once again!!! Dragan P. Lead Stack Developer of Coral
This company with its software is the best i ever used! The support is awesomeeeeee and available in seconds. The support guys will try to solve your issue until it's solved even if the issue is not directly related to the litespeed. I find it world class!
The software and the technology is also easier to use and has the best performance and provide the best results for your web infrastructure!!
I am really happy to use Litespeed and i will definetely recommend to everyone around me and use it to any of my current project and future project !
Thank you Litespeed !
When you think of reliable servers, fast like no other and without security problems, you think of LiteSpeed. We have spent years of a combination between Cyberpanel + LiteSpeed Enterprise that has only brought us the best of experiences: practically not intervening in the servers other than to update. Downtime? I don't even know whats that. 😉
I reached out to support, and within hours, I was asked to help troubleshoot the issue I had. With the help of their support, I could fix the problem, which was a straightforward fix. The actual product brings so much value to my WordPress site and is effortless to use. Highly Recommend!
I set up a simple eCommerce store for a Liquor Store using licensed LSWS. I had a conflict in my plugins where there was a conflict and my product pages wouldn't be optimized. The LS tech team quickly identified the issue and determined where things fell apart on the WP Plugins which were working against Litespeed Cache..
The support was amazing, and went above and beyond what a typical support desk does. They kept me informed, and asked the right questions instead of blanket form letters. A refreshing experience after dealing with large companies and their "support". I like the particular attention to detail they gave given our website was very small in the grand scheme of things.. Money well spent to use their licensed product.
The product is fantastic, the speed gain is impressive, significantly better than other cache management plugins. A lot of customization possibilities while maintaining a very easy use.
Technical support react extremely fast and always provides a solution.
Special mention for Ruikai for his great professionalism.
Kevin
I was adding ModSecurity while configuring a new OpenLiteSpeed server, but the server stopped working. I troubleshot until I ran out of ideas. I opened a ticket and within 12 hours got a reply saying they found a typo that was messing up a config file. The tech corrected my typo so the server was back online before I opened the email to learn what was wrong. Thank you OLS for the fast and accurate diagnosis – and fixing my problem!
First of all, I want to thank Wade Teng for the high-skilled help he gave to me. I was looking to setup the CDN for one of my sites, and I got stucked into a think. After I asked for help on a known communication platform, he offered his help, and in a few minutes I got rid of that annoying issue.
Second, but not least, I want to thank LiteSpeed Technology, for the amazing job they do with their service.
Guys, you help a lot of people! Kudos!
Best plugin for speed.
Litespeed has been the best plugin I have used for website speed optimization. It was the only plugin which really made an impact on my site speed.
I want to take extra time to thank Wade Teng who went above and beyond to help me with my site optimization issue. He looked at my site and checked all of the settings to find an issue I was not able to resolve on my own. I am really grateful for his help and his time and his effort to make sure that my site issue is resolved and my site interface looks like it should do. It only makes me want to use the plugin more
Litespeed is simply way to go!
I have been now a year with litespeed and its been a learning curve. Running Enterprise and Openlitespeed on different servers. I gotta say, the support is outstanding. They helped me with my server config. even though this was on the open litespeed license, where they actually don't have to help at all. Also the slack channel and community are really, really supportive! The technology is amazing and thats also due to the amazing team behind litespeed! I really can recommend this!